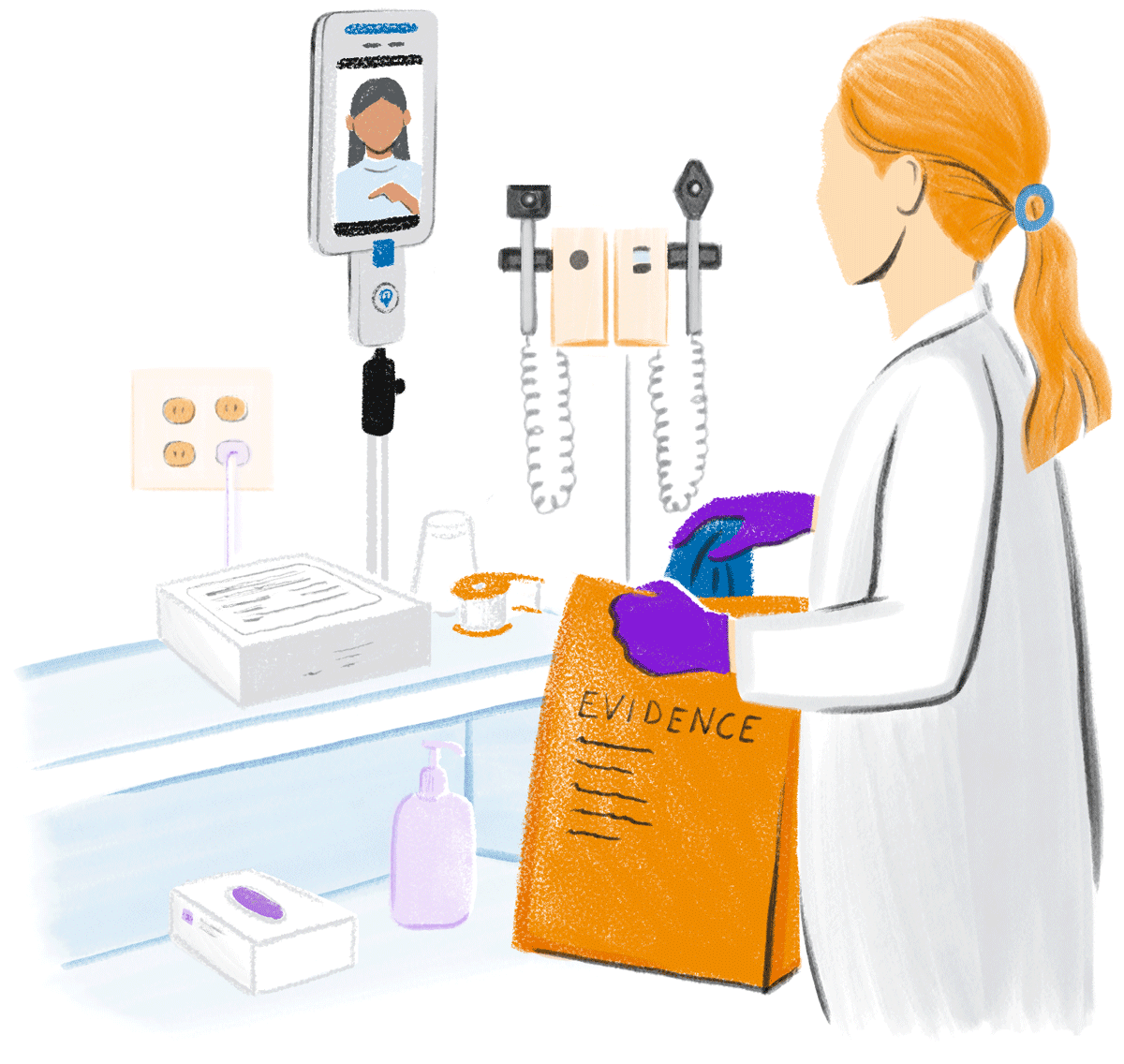 We're There For You 24/7 From Start to Finish
Patients deserve care from specially trained providers. TeleSAFE can help you meet the immediate examination needs of sexual assault survivors whether you have an existing SANE program or not.
For Hospitals
With an Existing SAFE Program
TeleSAFE complements a hospital's current SAFE program by serving as an additional resource to support your staff, particularly where funding or schedules prohibit round-the-clock SAFE staff or the emergency room is busy. SAFE-certified staff may utilize us for a second opinion.
For Hospitals
Without an Existing SAFE Program
TeleSAFE can serve as your SAFE program. There is no need for your hospital to be without a SAFE program — your hospital should not have to send patients to another hospital simply because you cannot provide access to this type of specialized care.
Common Facility Struggles
Meeting Compliance
Every hospital in New York State is required to provide care to patients of sexual assault in the emergency department.
Delays in Care
A patient waiting in a bed is costing the facility space, time, and decreased patient satisfaction​.
Transfers
Survivors can face multiple ER bills, ambulance costs, and additional trauma​ in an already stressful situation.
Program Maintenance
Facilities must navigate the cost of training nurses/providers and matters of turnover.
Essential Time and Cost Savings
Providing 24/7 adequate sexual assault treatment can pose many challenges for a hospital. The cost alone of supporting a fully operational program is estimated at $80,000 annually, and that's not to mention the required policies, documentation tools and forensic kits. We can help your hospital meet the needs of sexual assault survivors.
Areas of Benefit
Meet Compliance Standards
Decrease Wait Times for Patients
Reduce Patient Transfers
Compassionate Survivor Care
Lower Costs
Highly Trained, Experienced Staff
Seamless Implementation
Complete Documentation
Training